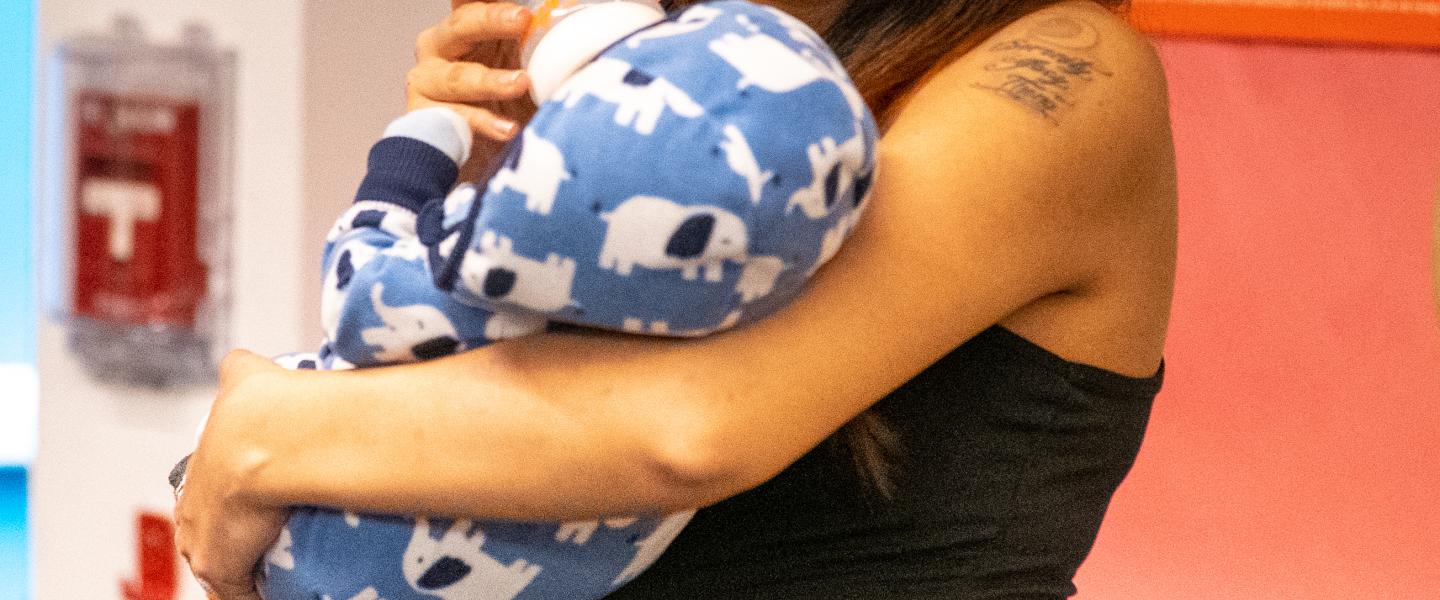 Family and Indigenous Early Years
Sheway
Sheway's Program model is based on the recognition that the health of women and their children is linked to the conditions of their lives and their ability to influence these conditions. Services are provided in response to the needs of pregnant and parenting women.
Sheway provides comprehensive health and social services to women who are either pregnant or parenting children less than 18 months old and who are experiencing current or previous issues with substance use. The program consists of prenatal, postnatal and infant health care, education and counselling for nutrition, child development, addictions, HIV and Hepatitis C, housing and parenting. Sheway also assists in fulfilling basic needs, such as providing daily nutritious lunches, food coupons, food bags, nutritional supplements, formula, and clothing.
Sheway Goals & Vision
To engage women in accessing prenatal care and a range of support during pregnancy.

To provide education, referral and support to women to help them reduce risky behaviours and in particular to reduce or stop the use of alcohol and other drugs during pregnancy.

To support mothers in their capacity as parents and caregivers.

To promote the health, nutrition and development of children born to women accessing prenatal care at Sheway in the period up to 18 months following their birth.
Sheway Programs
Food and Nutrition Services

Primary Health Care Services

Counselling Services

Healthy Child Development

Advocacy

Community Education

Fundraising

For more info, see our partner website here.
Contact us
533 East Hastings Street
Vancouver, BC V6A 1P9